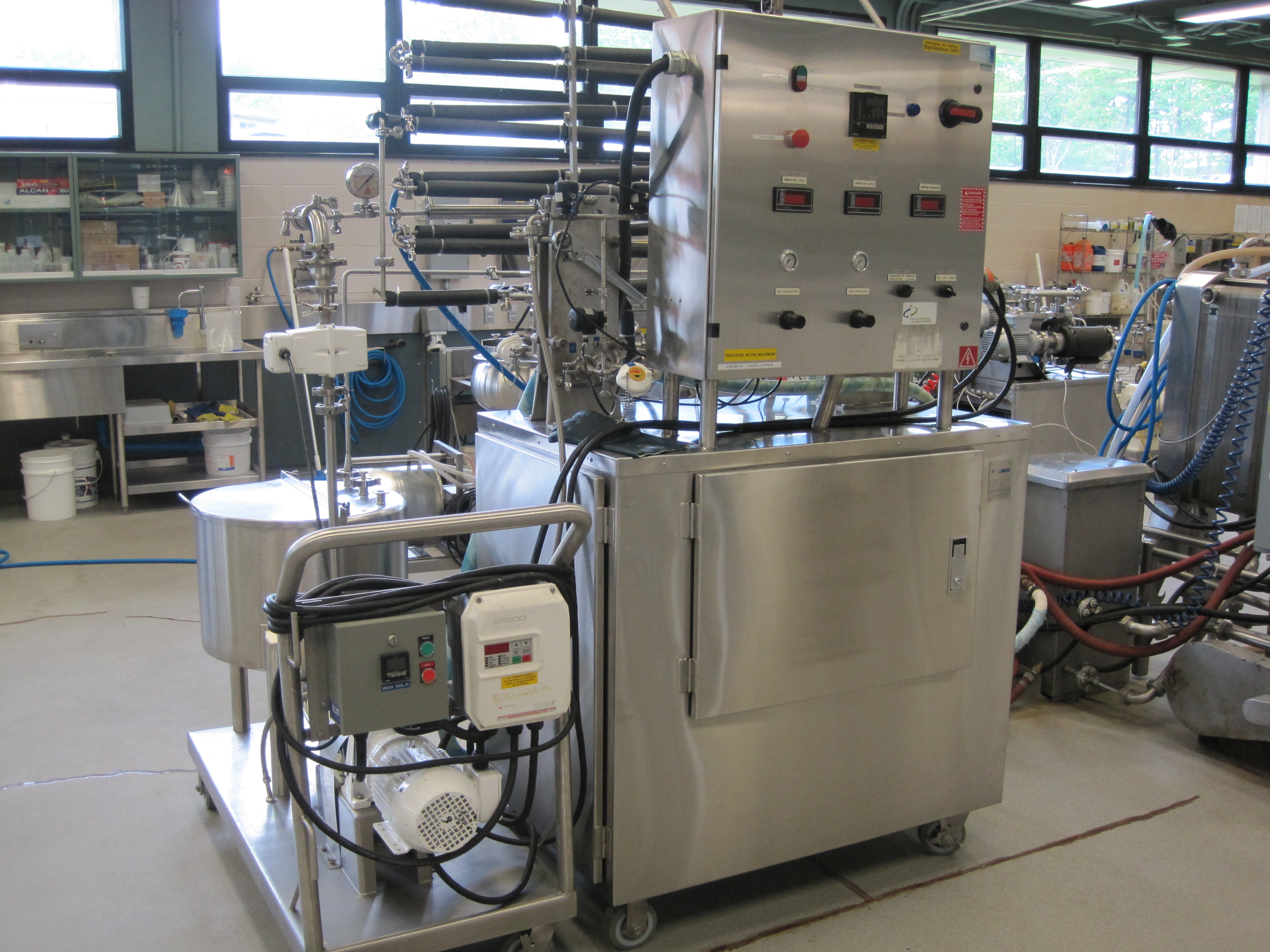 PASTEURIZER-STERILIZER "CHALINOX"
Description
The pilot equipment consists of a pasteurizer on which is installed a heated fluid through magnetic induction. The principle is that an AC can induce electrical current in a metal body (not ideal conductor) that heat up in the browsing. The heated fluid incluses two parts, the inductor AC and a stainless steel coil heated by induction in which circulates the product.
Application(s)
Pasteurization or sterilization of liquids.
Specifications
| | |
| --- | --- |
| Manufacturer and model | Chalinox/Hydro-Québec/CFI-25 |
| Retention time of the desired outpout of the heat treatment (the holding time are calculated for a flow of about 150 l/h) | 1, 2, 3, 4, 5, 8, 16 30 sec. |