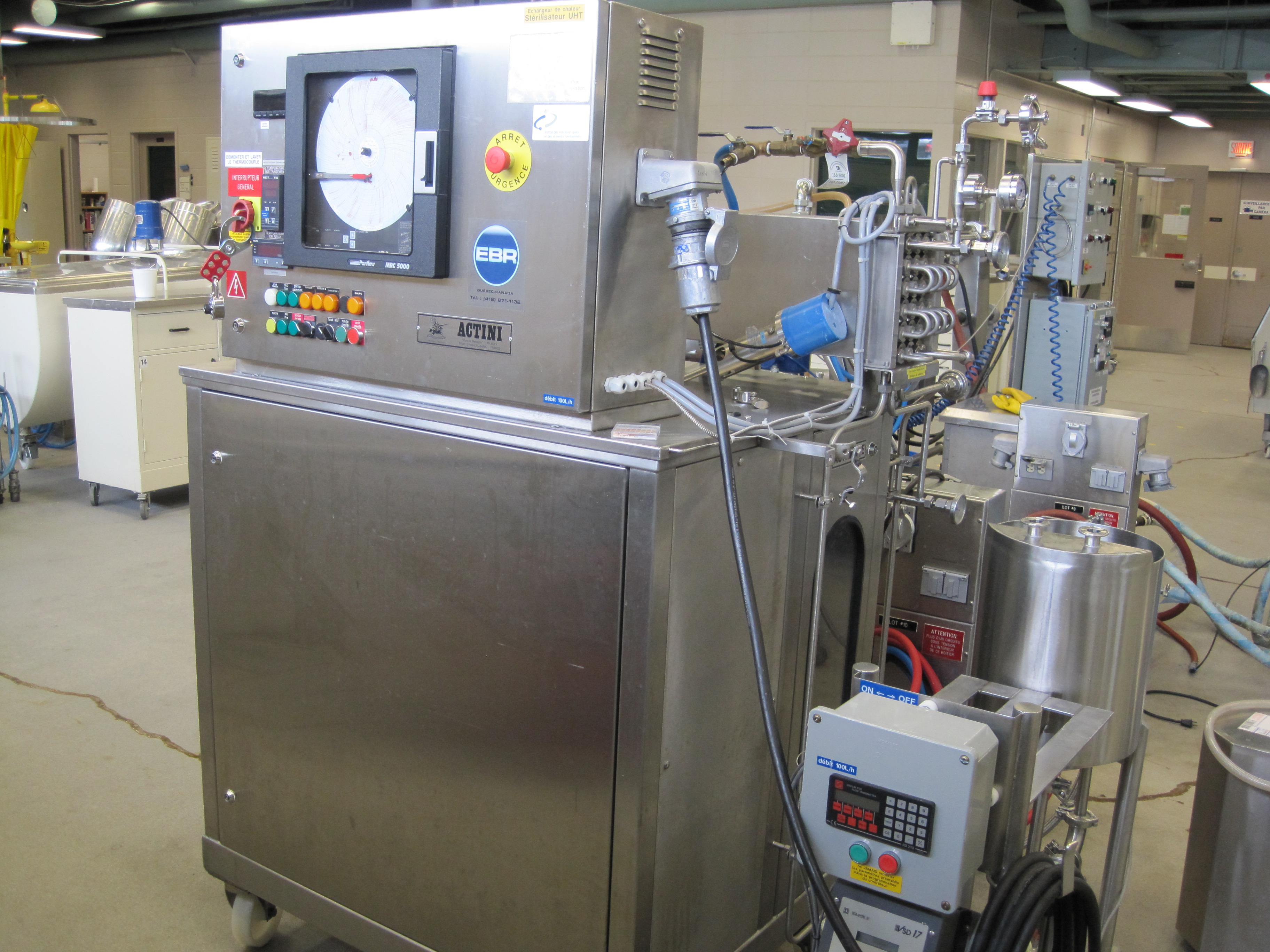 PASTEURIZER-STERILIZER "ACTINI"
Description
Actijoule tubular heat exchanger. The Actijoule electrical exchanger, also called TPC (tube current flow), consists of a series of stainless steel tubes under low voltage, which are heated. By Joule effect, the heat generated is transmitted directly to the liquid circulating through these tubes.
Application(s)
Pasteurization or sterilization of liquids and viscous products.
Specifications
| | |
| --- | --- |
| Manufacturer and model | Actini |
| Tubular heat exchanger | --- |
| Heating | Actijoule (high flow or low flow) |
| Output | 100 l/h |
| Restraint | 2 to 60 sec. |