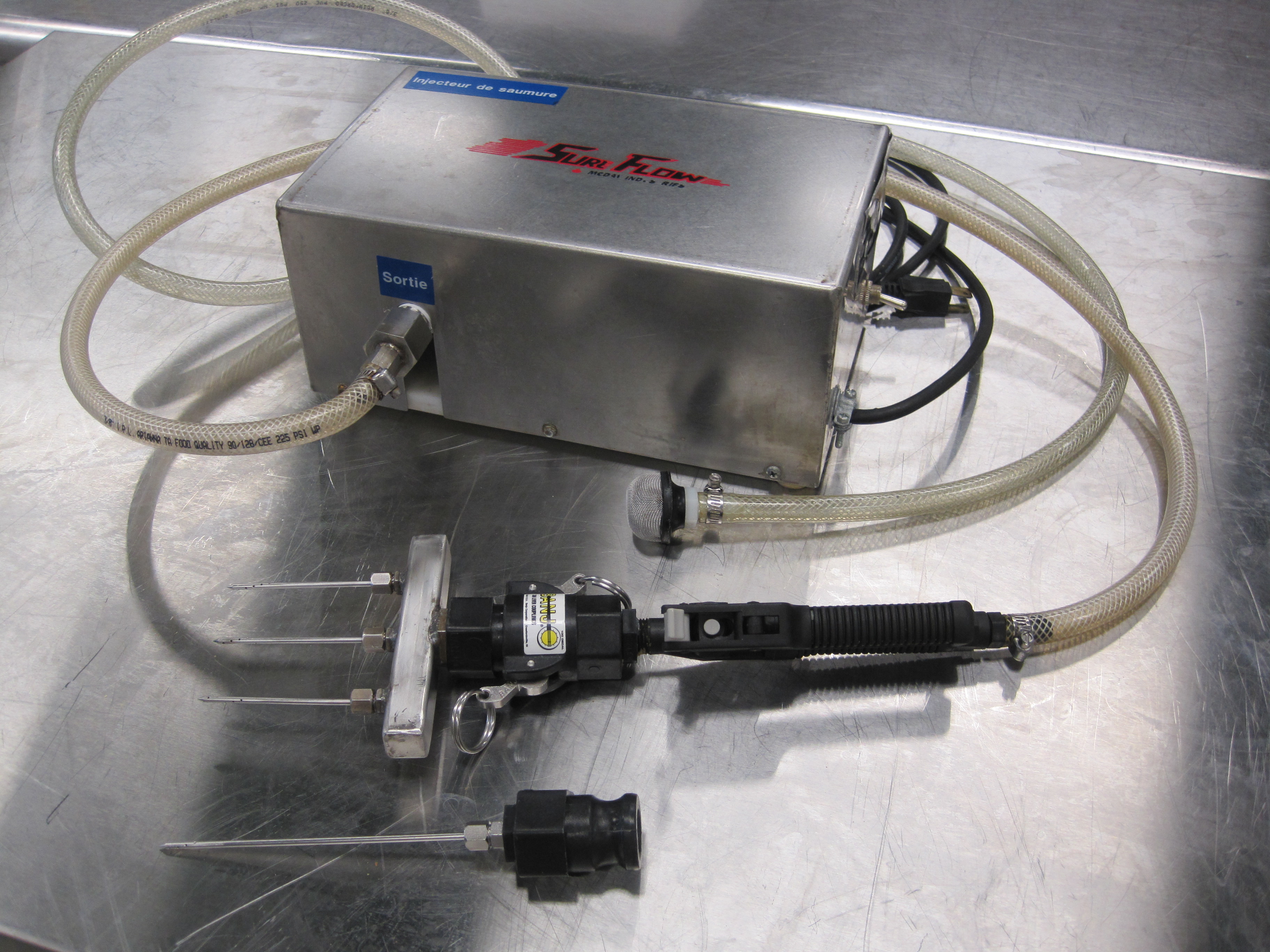 SEMI-AUTOMATIC BRINE INJECTOR
Description
The injection consists to penetrate the brine and spices directly to the heart of the product to be treated with needles. It accelerates the diffusion rate and improves the homogeneity of salting. The injection rate is influenced by the speed of the operator and the characteristics of the needles (diameter, number of orifices).

The brine injector is equipped with a pump that sucks up the brine from the supply tank to the injection needles. A filter is installed at the pump supply pipe to prevent the clogging of pipes and pump with pieces of meat or poorly dissolved ingredients. The multi-needle port is faster and more efficient for large pieces of meat, while the single needle port is more accurated for smaller rooms.
Application(s)
Ham, rolled turkey roast, brined chicken breasts.
Specifications
| Manufacturer and model | Sure Flow/BP-1 |
| --- | --- |