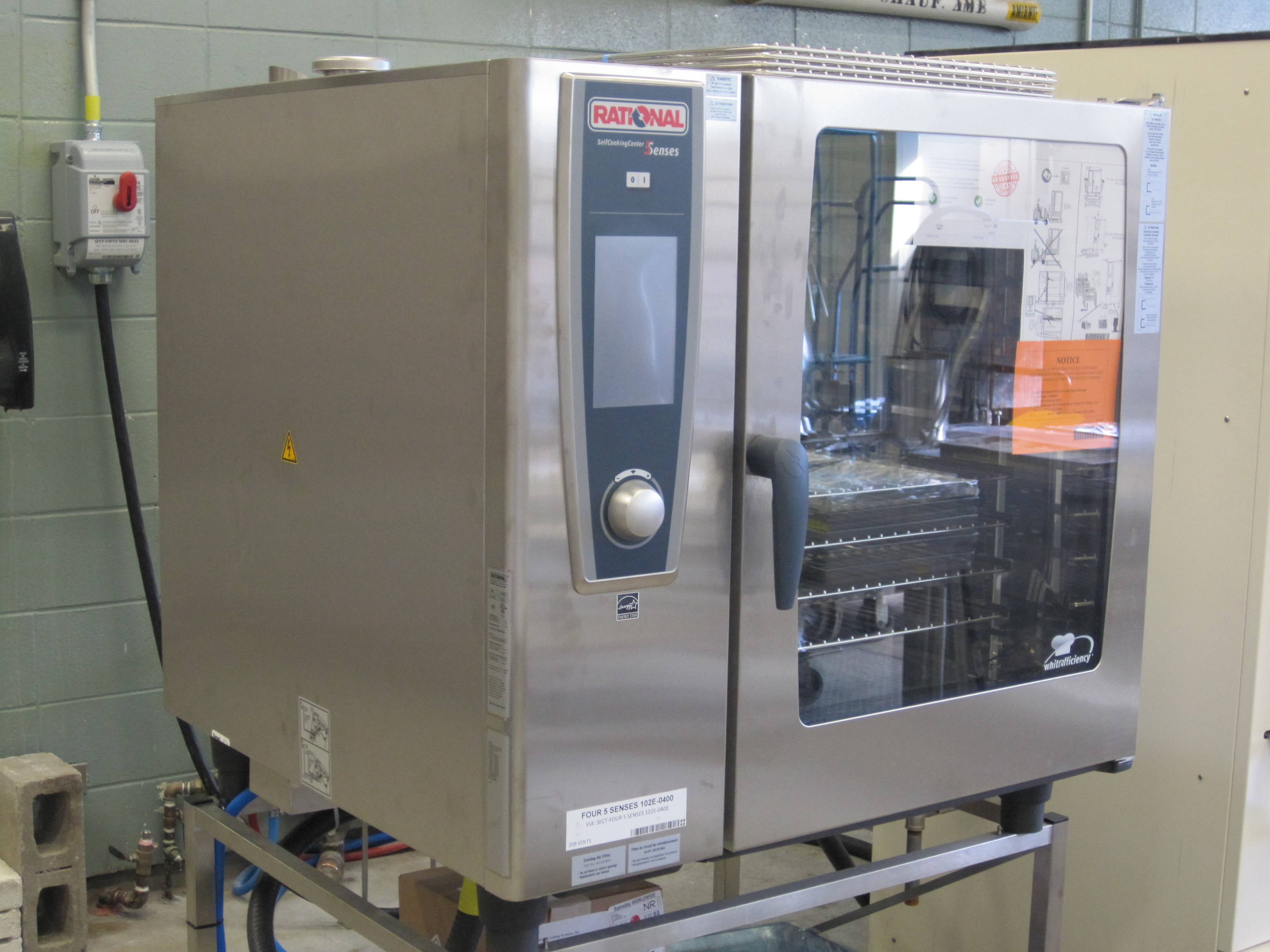 RATIONAL SELFCOOKING OVEN
Description
The Rational SelfCookingCenter® oven cooks a variety of food with a high degree of repeatability with a precise temperature, humidity and ventilation monitoring. It cooks either with manual parameters chosen by the user that can be saved in a program in the apparatus or with an automatic mode which adapts the cooking process for seven different applications (meat, poultry, fish, dressing/vegetables, egg-based products, bakery and pastry products, Finishing®).

Temperature is monitored with a 6-point core temperature probe which adjusts the temperature if the probe is not placed correctly in foods' core. Data is monitored and saved automatically as the food cooks and are compatible with HACCP applications by transferring them on a USB key. Once the cooking is complete, food can be cooled rapidly in the oven chamber with its ventilation system. The oven is equipped with a self-cleaning system which requires no supervision from its user.

Applications

Meat, poultry, fish, vegetables, egg-based products/deserts, bakery, cakes and pastry cooking. Deli and cold cuts fermentation or any other fermented food.


Specifications
Manufacturer and model
Rational, SelfCookingCenter® 5 Senses 102 E
Maximal cooking surface
10 x 18 x 26 inch sheets (45.7 x 66 cm)
20 x 12 x 20 inch sheets (30.5 x 50.8 cm)
Steam temperature
30-130 °C
Pulsed air temperature
30-300 °C
Mixed steam and pulsed air temperature
30-300°C
Ventilation
5 programmable speeds
Accessories
Grids and different containers,