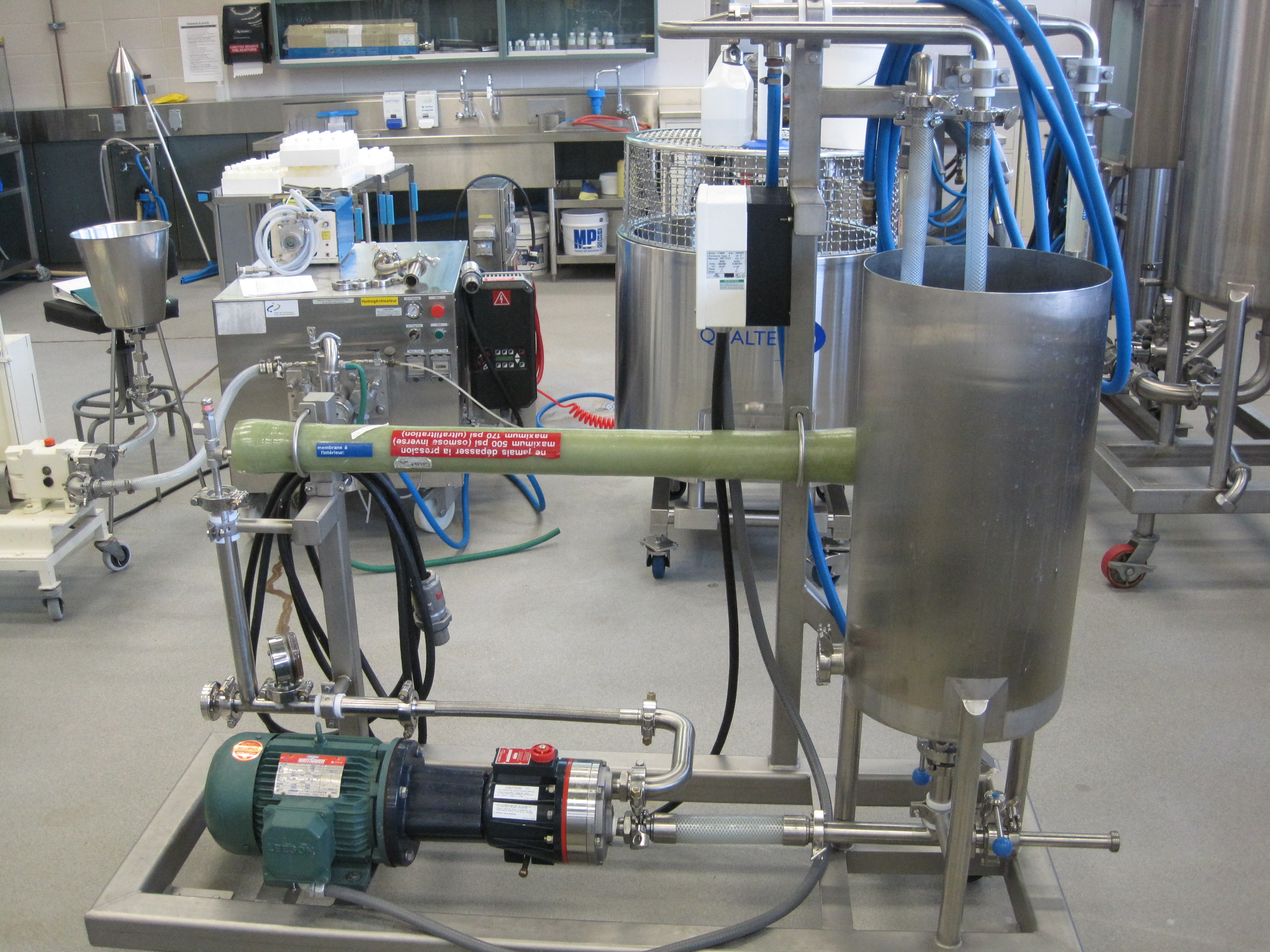 PILOT-SCALE FILTRATION UNIT
Description
The product flows through a device where the membrane separates molecules (permeate) from the rest of the product (retentate), which becomes concentrated. The cutoff of the membrane determines the size of the particles to be separated; the pump speed and pressure in the membrane are parameters to adjust.
The operator can choose the recirculation mode in batch or continuous. Ultrafiltration use of low pressure and the molecules of sugar and salt are not retained by the membrane: they are found in the permeate while the protein is usually contained in the retentate.
While nanofiltration and reverse osmosis allow only water, it is virtually all deductions molecules that are found in the retentate. These two methods require higher utilization pressures.
Important Information:
Feed pump 1930 L / h, maximum pressure 1000 psi module
For the flow in the system: Hertz value X = 0.13 GPM
Application:
Concentration of protein and total solids.
Specifications
Manufacturer and model
GEA Niro Inc.
Tank capacity
65 liters
Cooling system

UF

Permeat flow

5, 10 KDa

2 GPM

OI

Permeat flow

98% rejection

1 GPM