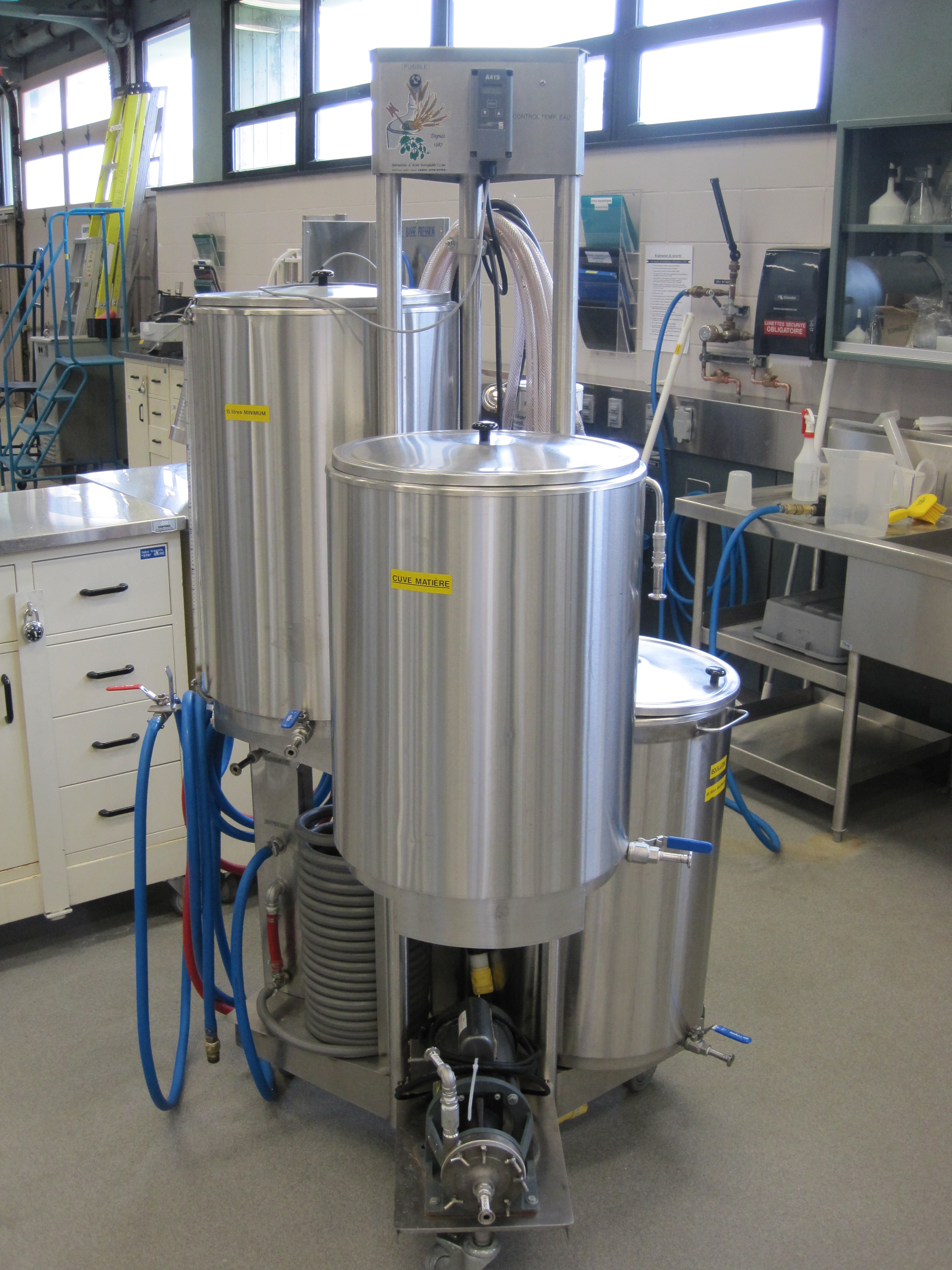 MICRO-BREWERY
Description
The "Brasse Camarade" is the ideal tool for any keen amateur brewer to further his art of brewing, or for the Brewer microbrewery when developing and testing new recipes.
Application
Manufacture of beer and other alcoholic beverages.
Related Equipment
Tank CO2 saturation (stone carbonation 0.5 micron)
Filling bottle and beer gun
Fermenters
Filtration unit with super jet # 2 and #3 (1 and 0.5 micron) filter
grain crusher
Fermentoflash (% alcohol)
A proofing chamber adjustable temperature
Wrapper
Other details:
Fully constructed from stainless steel 304 grade 16 gauge, this mini-brewery has the following components:
• The brewing unit can make brews from 35 to 60 liters.
Specifications
| | |
| --- | --- |
| Manufacturer and model | Les spécialistes de l'acier inoxydabale T.L. Inc./BC-50 |