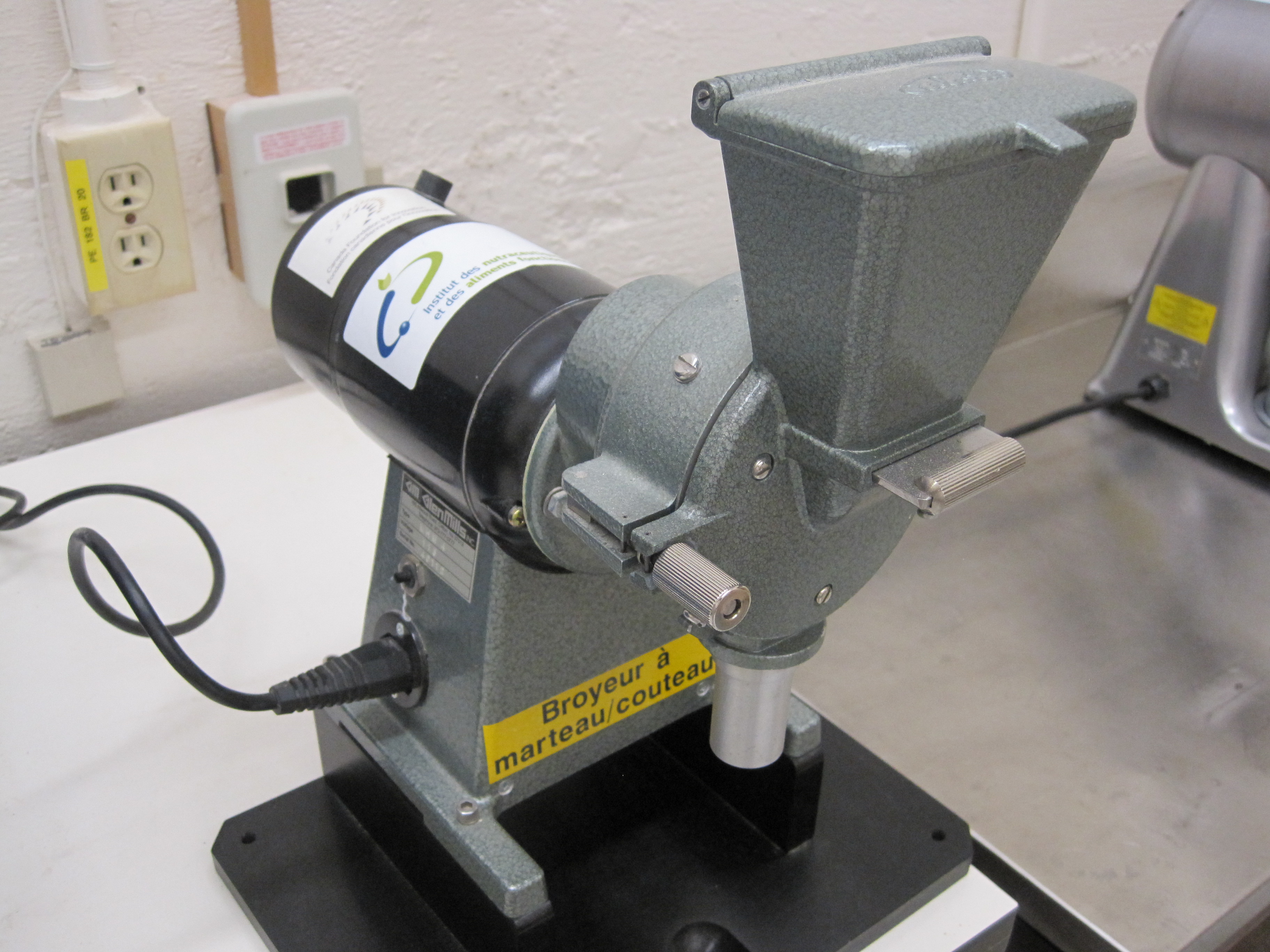 MICRO HAMMER-CUTTER MILL
Description
The grinding of the product is due to the combined action of two stages within the chamber:
cutting, shearing and crushing the product between the hammers and the fluted wall;
disintegration of the particles during their collision on the hammers which rotate at high speed.
The size of the ground particles is determined by the size of the screen and the rotation speed.
Application(s)
Reduction in powder of dry product without fat.
Specifications
| | |
| --- | --- |
| Manufacturer and model | Glen Mills/Type MHM 4 |
| Rotation speed | 600-6000 rpm |
| Maximal size of particles at feed | <6 mm |
| Available sieves | 0.2; 0.5; 1.0; 1.5; 2.0; 3.0; 4.0; 5.0; 6.0 mm |