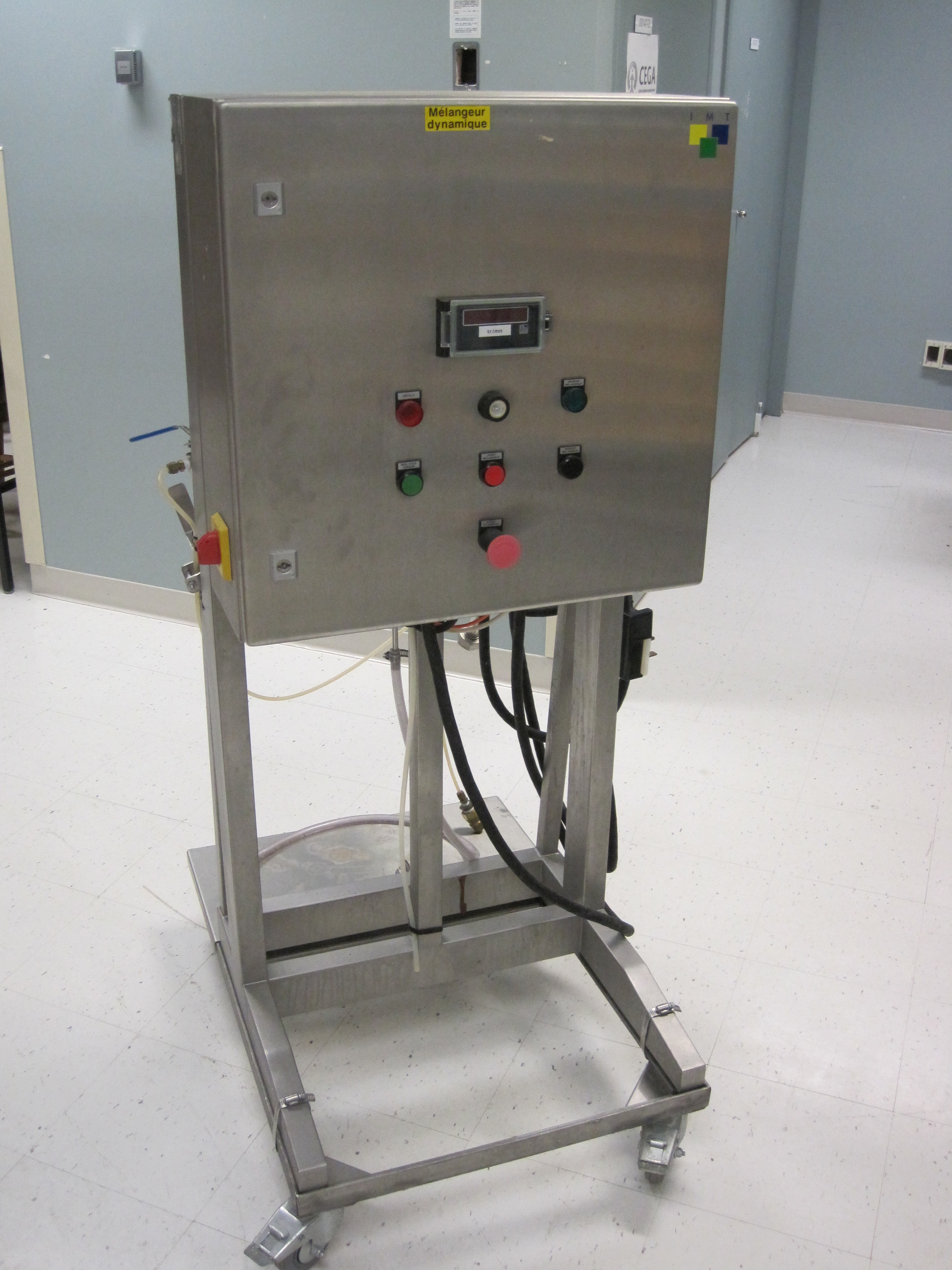 DYNAMIC MIXER
Description
The propeller movement at a variable speed activates the dynamic mixer and creates a circulation loop. The differents combinations allow several operations.
Configurations
Operations
Without rotor and stator
Soft mix
With only rotor
Rotor/stator with larg grooves
Rotor/stator with small grooves
Intense mix
Double rotor and stator
Rotor/stator with small grooves
Aeration
Rotor/stator with double crowned, small grooves
Emulsion
Rotor/stator with knife
Fibers
Application(s)
Mixtures with fruit pulp, abundance, emulsions, smoothing.
Specifications
| | |
| --- | --- |
| Manufacturer and model | International Mixing Technologies SM01 |
| Roto speed | 3000 rpm |
| Void volume | 1 l |
| Rotors/stators combinations | 7 |